Surf Life Rescue is an incredible reality in water rescue and safety. This organization is brand new and is ready to make its mark in the field of EMS. We got in contact with the person in charge of the development of this team dedicated to safe lives, Alexander Menzel and he explained very precisely in which their activity consists.
Website soon available.
It all started with a long friendship, 15 surfing friends who every year meet to share their passion surfing  on the most beautiful beaches in Europe. Each of our team comes from different layers of society: from doctors to lawyers, from a normal construction worker to a salesman or globetrotter, whichever, the bond of friendship was not only surfing, but also the passion for ambulance service.
Everyone was in an association as volunteer, whether mountain rescue, Red Cross, fire brigades, disaster control or lifeguards and so on. We quickly noticed in the years how much the sports developed, which was good on one side, but of course a lot of problems could occur. For many, water sports are the favourite way out to everyday life or to supplement the fitness. Also a status symbol for many.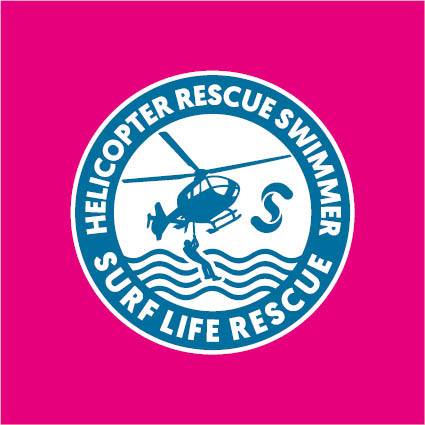 The technology, the material have developed a lot. The current water sports show such as Boot Dusseldorf show it: trend is increasing and therefore the safety on the water must increase, so we have developed a program where we can say that would be the new plus ultra and for the rescue service in a unique solution.
We would like to offer this solution as a service to water sports events, groups or countries requesting this support in Europe and, of course, for other groups and associations with the same interests in sea water rescue.
We would like to present the offer and program at the "2nd International Congress of Drowning Prevention (CIPREA) in Spain". We have also been invited by the Royal Spanish Lifesaving Federation, also member of the International Life Saving Federation, which of course delightes us.
Also, we will take part in international fairs to explain the project which is very new and also enforce by gaining funds and, above all, sponsors who are very very important. Without sponsors nothing would work or nothing would be feasible. All the biggest companies and associations are in demand, especially in the medical field, technology, vehicles, airlines, manufacturers of rescue accessories as well as manufacturers of marine accessories, (all around the topic) is incredibly important for everyone and of course at the same time advertising for manufacturers companies and their products.
The technology in our time is maturing and growing every second, but these should also be used and used in a positive sense to save lives and, above all, to be quickly at the scene of an accident. That is our goal, our concern.
So what are our goals and what does Surf Life Rescue mean? What is the HRS and what is unique about this rescue service?
Surf Life Rescue (Surfen – Leben – Retten) is from surfers to surfers a guiding principle that has moved us and will always follow in a positive sense.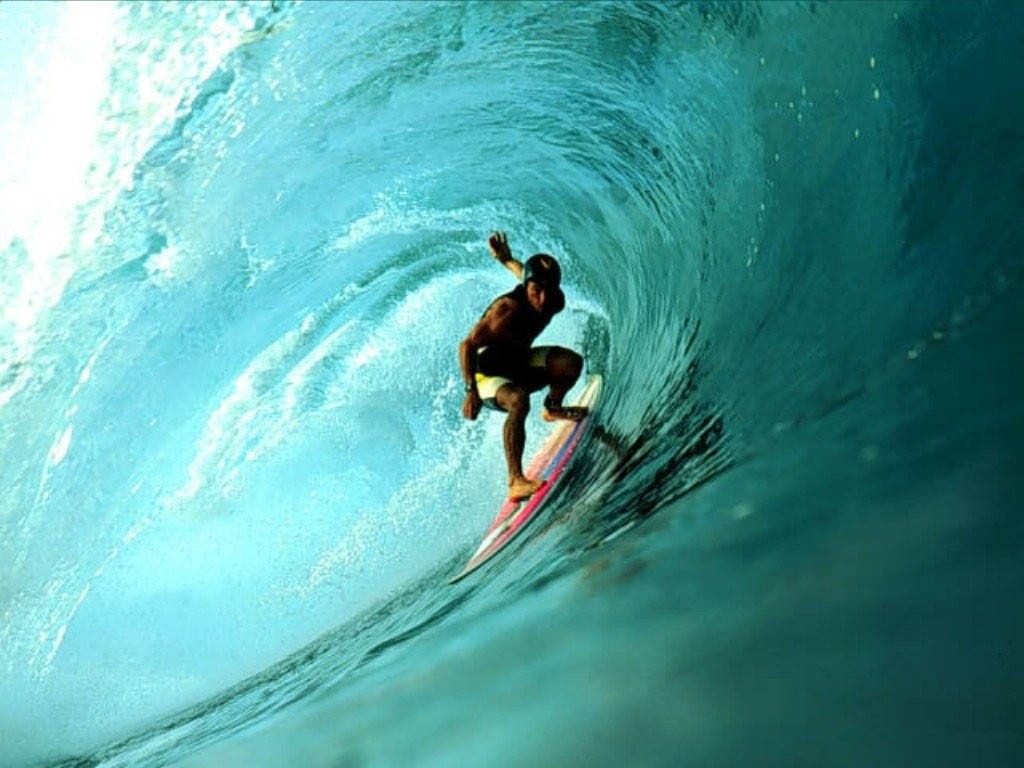 All watersports types are considered and this diversity is growing day by day. It gets all the most extreme ones and that means fast accidents and even overestimation is often the case. Kids or adults are sometimes reckless and go with a sport equipment into the water they do not know, or where they have no training instruction about it. Everything looks simple, but the sea speaks its own language.
Many beaches in the countries are understaffed and so on. Which also has consequences.
In the water, it is like every second counts. Especially in places that are less busy cliffs, cliffs or underwater caves, etc.
And of course, the ocean climate changes, the turning of the weather plays a major role in this.
The emergency can come quickly and every meeting, whether with water sports equipment – divers – or swimmers. Surf Life Rescue does not want to lose a second and uses their HRS team.
What does the HRS team mean? What is the difference to others?
HRS Team (Helicopter Rescue Swimmer). Our guiding principle for this team is a way of life:
"We do this job because every once in a while someone is out there without hope, desperately praying for their life, and we get to be the answer."
Many who are interested compare us to the SAR – Search and Rescue, but we are not because we are not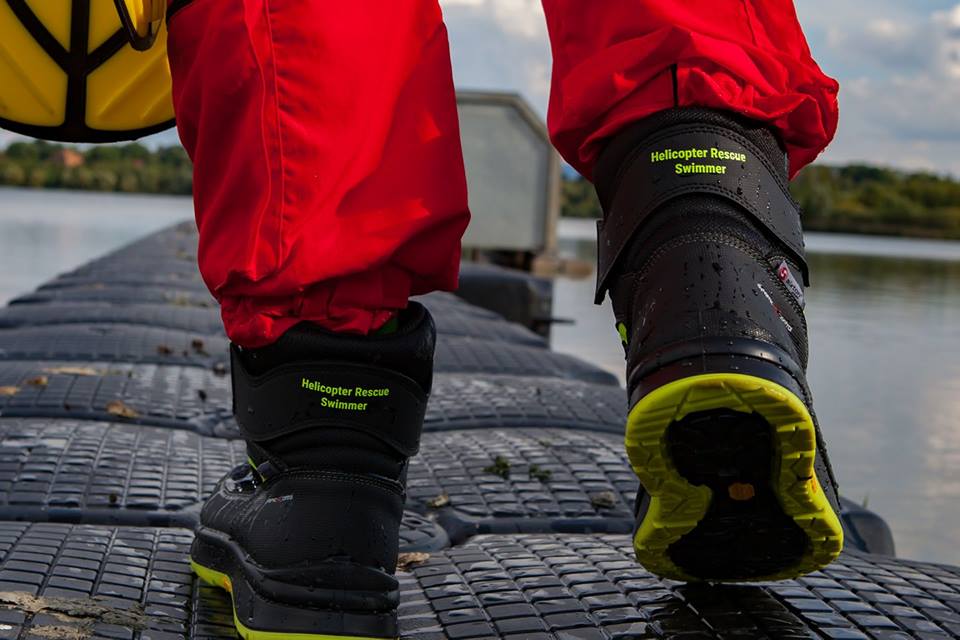 given a government contract or anything else, we are pure support or are required by the country in the field of emergency services in air and sea water rescue.
What we are proud of is that our team, unique in this sense for rescue operations. Helicopters can cover larger areas and are quickly at the scene of an accident, SAR can certainly be found in some of the city sions, but also in the SAR units you should think about it or do not forget they serve the whole sea.
A lifeguard in a resort X can never secure a whole area. Every vacationer bather or other have cell phones where we also have emergency numbers throughout Europe also we want to get there air – sea – water support to help fast help fast transportation.
Every Helicopter Rescue Swimmer is not just a swimmer who likes jumping out of a helicopter, no, we have rules for every HRS swimmer.
These rules are simple and will be respected. Almost military but still family (Big – Hard training.)
WATCH the gallery of the training on 3rd February:
For every interested party the same rules apply as for crew members.
Our training begins with a doctor's visit to licensed physicians.
Sea service examination
Medical airworthiness test
If one persists, go on with the general:
Requirements:
Male-female from 18 years
lifeguard (silver)
Medical certificate
Diving suitability examination
First aid course – first aid training (not older than 4 months)
Teamwork
HRS swimmer syllabus requires lifeguards to have flexibility, strength, stamina and work in heavy seas for 30 minutes.
And as part of their education, candidates must complete emergency medical training.
Lessons in 5 different water introduction procedures and so on.
In training as well as team members. The required monthly physical training test includes:
Pushups – 100 in 3:00
Situps – 100 in 3:00
Pullups – 15-20
swim 12:00 – swim 500-750yd
(400-650m)
1.5 (2.4 Km) Miles – Sub 9:00
25 yd (22m) swim underwater – complete
200 yd (182 m) Buddy Tow – complete
Every helicopter rescue swimmer is trained in everything, that's what makes us special and special. Every swimmer can react to accident situation and to the reported information of the control centers in all things.
Helicopter Rescue Swimmer has to know every European helicopter class also the technology that is in it. Radio training a big must!
In addition, all team members are trained as follows:
air rescuers
use divers
Boat jetski guide lake and inland
Emergency paramedic training
Currents Rescue Training – Based on the American Swiftwater Rescue Technician (SRT)
Climbing Training – Rescuing Persons from Dangerous Areas (Lake / Highs / Lows and Trapped)
Meteorology – Navigation
That's what's inside of us, the whole package makes sense in emergency situations quickly and without fear to react to self-protection in a rescue quickly to provide the casualty medical quickly and transport it to the nearest hospital.
Our purpose in this program is more staff with good training and area coverage. Save all areas on and in the water in seconds.
Since the offspring is also important to us and the training can take years, we have set up a youth group where fun is in the foreground but also the communication of goals plays an important role.
Surf Life Rescue ist einer super und wichtigen Verband von Wasserrechtung und Sicherheit. Ein neugeborener Verband, der vertig seines Zeichen setzen im EMS ist. Wir uns setzten in Verbindung mit dem Verantwortlicher des Teams, Alexander Menzel der erklärt genau ihre Tätigkeiten. Website bald verfügbar.
Alles begann mit einer langen Freundschaft ,15 Surf-Freunde die sich jedes Jahr Treffen um Ihre Leidenschaft zuteilen das Surfen / Wellenreiten an den schönsten Stränden Europas. Jeder von unserem Team kommt aus verschiedenen Schichten vom Arzt zum Rechtsanwalt und zum normalen Bauarbeiter und Verkäufer oder Weltenbummler das Band der Freundschaft war aber nicht nur allein das Surfen auch die Leidenschaft zum Rettungsdienst , Jeder war in einem Verband Ehrenamtlich ob Bergwacht, Rotes Kreuz , Feuerwehr , Katastrophenschutz oder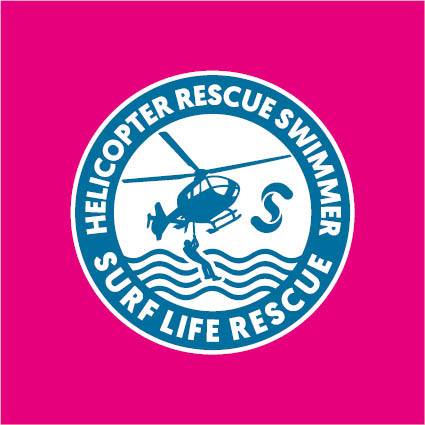 Rettungsschwimmer etc. Wir bemerkten schnell in den Jahren wie sehr sich der Sport entwickelte was auf einer Seite gut war auf der anderen Seite natürlich sehr viele Probleme bekannt wurden. Der Wassersport ist für viele der weg aus dem Alltag oder zur Ergänzung der Fitness. Auch ein Status Symbol für viele . Auch die Technik, das Material, schneller und besser haben sich stark entwickelt. Die Aktuellen Wassersportmessen wie zum Beispiel Boot Düsseldorf zeigen es , Trend ist zunehmend und somit muss auch die Sicherheit am Wasser sich Steigern , also haben wir ein Programm entwickelt wo wir sagen können das wäre das neu plus Ultra und für den Rescue Dienst in einigen Sachen die Lösung.
Diese Lösung möchten wir Anbieten als Service bei Wassersportevents / Gruppen oder Ländern die diese Unterstützung anfordern in Europa und natürlich auch für andere Gruppen und Verbände mit den gleichen Interessen in der See- Wasserrettung damit Unterstützen.
Wir möchten das Angebot und das Programm Vorstellen bei der "2nd International Congress of Drowning Prevention (CIPREA) in Spanien", Wir wurden auch dazu Eingeladen von der Royal Spanish Lifesaving Federationauch Mitglied in der International Life Saving Federation, was uns natürlich freut.
Auch werden wir bei internationalen Messen mit Anwesend sein um das Projekt was sehr neu ist näher zu erklären und auch durch zusetzen um auch Förderzugewinnen und vor allem auch Sponsoren die sehr sehr Wichtig sind ohne Sponsoren würde nichts Funktionieren oder nichts wäre umsetzbar. Umso mehr sind die großen Firmen / verbände gefragt, gerade im medizinischen Bereich / Technik / Fahrzeuge, Fluggesellschaften, Hersteller von Rettungszubehör sowie auch Hersteller von See Zubehör, (alles rund um das Thema) ist Mega wichtig für alle und natürlich gleichzeitig Werbung für Hersteller- Firmen und deren Produkte.
Die Technik in unserer Zeit reift und wächst jede Sekunde, diese sollte man aber auch Einsetzen und nutzen im Positiven sinne um Leben zu retten und vor allem schnell am Unfallort zu sein. Das ist unser Ziel das ist unser Anliegen an
Was sind also Unsere Ziele und was bedeutet Surf Life Rescue? Was ist die HRS und was ist das einzigartige an diesem Rescue Dienst?
Surf Life Rescue – sagt der Name Surfen – Leben – Retten. Von Surfer für Surfer ein Leitsatz der uns bewegt hat und immer verfolgen wird im positiven Sinne.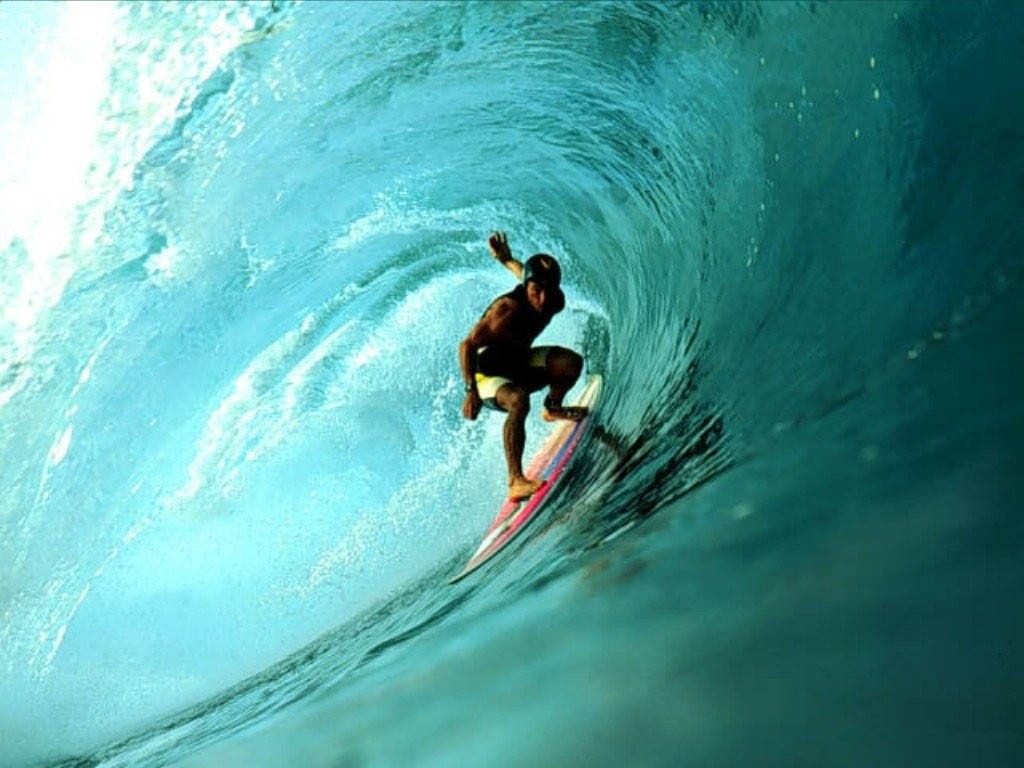 Wassersport oder Wassersport Arten diese Vielfallt wächst Tag für Tag, es wird alles extremer und das bedeutet schnelle Unfälle und selbst Überschätzung ist häufig der Fall. Die Kids oder Erwachsen sind teilweise leichtfertig und gehen mit einem Sportgerät ins Wasser was sie nicht kennen, oder wo sie keine Schulung Einweisung drauf haben. Alles sieht einfach aus aber das Meer spricht seine Eigene Sprache. Viele Strände in den Ländern sind unterbesetzt / Personalmangel usw. was auch folgen hat.
Im Wasser ist es auch so wie am Land hier zählt jede Sekunde. Gerade an Orten die weniger besetzt sind Steilküsten, Klippen oder Unterwasserhöllen usw.
Und natürlich auch der Meeres klimawandel das Umschlagen des Wetters spielt dabei eine große Rolle dabei.
Der Ernstfall kann schnell kommen und jeden Treffen, egal ob mit Wassersport Gerät – Taucher – oder Schwimmer. Die Surf Life Rescue will da keine Sekunde verlieren und setzt Ihr HRS Team ein.
Was bedeutet HRS-Team? Was ist der Unterschied zu anderen?
HRS-Team ( Helikopter Rescue Swimmer)
Unser Leitsatz für dieses Team ist eine Lebenseinstellung:
"We do this job because every once in a while someone is out there without hope, desperately praying for their life, and we get to be the answer."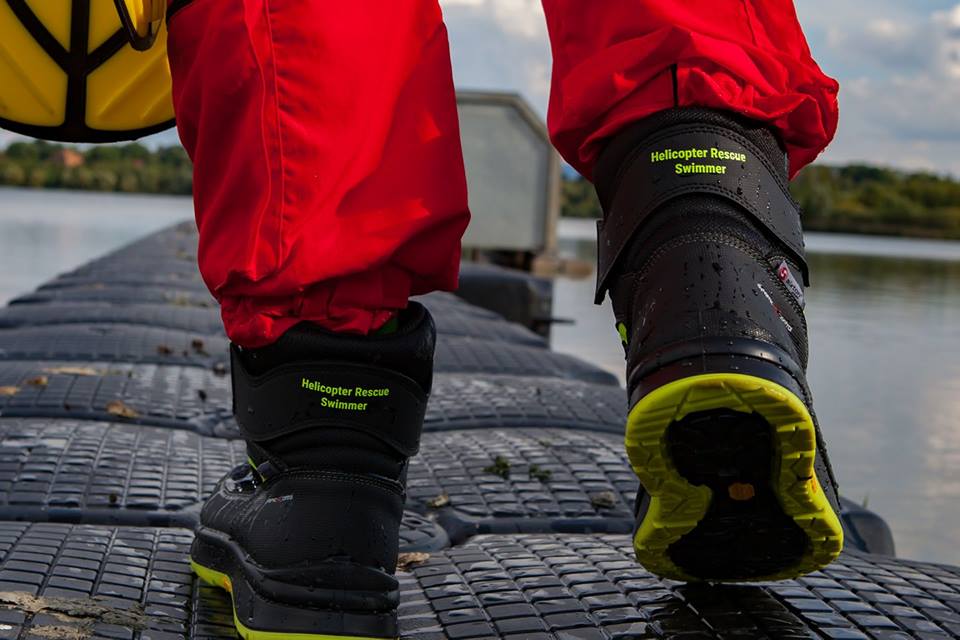 Viele die sich dafür Interessieren vergleichen uns mit der SAR – Search and Rescue,
was Wir aber nicht sind weil wir kein Staatlichen Auftrag erteilt bekommen oder sonstiges, wir sind reine Unterstützung oder werden vom Land / Verband Angefordert im Bereich Rettungsdienste für Notfälle in der Luft- und See- Wasserrettung.
Worauf wir stolz sind ist das unser Team in diesem Sinne einzigartig ist für Rettungseinsätze
Helikopter können größere Bereiche abdecken und sind schnell am Unfallort , Sicherlich sind einige Stadtionen der SAR zu finden aber auch bei dem SAR Einheiten sollte man daran denken oder nicht vergessen diese bedienen das ganze Meer.
Ein Rettungsschwimmer in einem Urlaubsort X kann nie einen ganzen Bereich Sichern. Jeder Urlauber Badegast oder sonstiges haben Handys wo wir auch Notfall Nummern Europaweit haben auch wir wollen dahin um Luft – See – Wasser Unterstützung schnelle Hilfe schneller Transport zu gewährleisten zu können .
Jeder Helikopter Rescue Swimmer , ist nicht nur ein Schwimmer dem es gefällt aus einem Helikopter zu Springen ,nein bei uns gibt es für jeden HRS Schwimmer Regeln.
Diese Regeln sind Einfach und werden Eingehalten. Fast Militärisch aber trotzdem Familiär (Große – Harte Ausbildung .)
SIEH das gallery um die 3 Februar Übung:
Für jeden Interessenten gelten die gleichen Regeln wie für Crew Member.
Unsere Ausbildung beginnt mit einem Arzt Besuch bei zugelassenen Ärzten.
Seediensttauglichkeitsuntersuchung
medizinische Flugtauglichkeitsprüfung
sollte man diese bestehen geht es Weiter mit den Allgemeinen:
Voraussetzungen:

Männlich- Weiblich ab 18 Jahre
Rettungsschwimmer ( Silber)
Ärztliches Gesundheitszeugnis
Tauchtauglichkeitsuntersuchung
Erste Hilfe Kurs – Ersthelferausbildung ( nicht älter als 4 Monate)
Teamarbeit kein Rambo
HRS -Schwimmer-Lehrplan müssen Rettungsschwimmer Flexibilität, Kraft, Ausdauer haben und für 30 Minuten in schweren Meeren arbeiten zu können.
Und als Teil ihrer Ausbildung müssen die Kandidaten eine medizinische Notfallausbildung absolvieren.
Unterricht in 5. verschiedenen Wassereinführungsverfahren.usw.
In der Ausbildung sowie auch Absolventen / Team Mitglieder
Der erforderliche monatliche körperliche Trainingstest beinhaltet;
Pushups – 100 in 3:00
Situps – 100 in 3:00
Pullups – 15-20
12:00 schwimmen – schwimmen 500-750yd
(400-650m)
1,5 (2,4 Km) Meilen laufen – Sub 9:00
25 yd ( 22m ) Unterwasser schwimmen – komplett
200 yd (182 m) Buddy Tow – komplett
Jeder helicopter Rescue Schwimmer wird in allem Ausgebildet, das ist das was uns ausmacht und besonders. Jeder Schwimmer kann zu Unfall Situation und zum Gemeldeten Informationen der Leitstellen reagieren in allem dingen.
Helikopter Rescue Swimmer muss, jeden Europäischen Hubschrauber klasse kennen auch die Technik die darin steckt.
Funkausbildung ein großes Muss !
Zusätzlich werden alle Team Mitglieder wie folgt Ausgebildet:
Luftretter
Einsatztaucher
Boot- jetski Führer See und Binnen
Notfall Sanitäter Ausbildung
Strömungsretter Ausbildung – Angelehnt an den amerikanischen Swiftwater Rescue Technician (SRT)
Kletter Ausbildung – Rettung von Personen aus Gefahrenbereichen (See/Höhen/Tiefen und Eingeschlossene)
Wetterkunde – Navigation
Das ist was in uns allem drin ist, das gesamt Paket macht den Sinn die vielfallt in Notsituationen schnell und ohne Angst auch Eigenschutz bei einer Rettung schnell zu reagieren um das Unfallopfer schnell Medizinisch zu versorgen und in das nächste Klinikum zu transportieren.
Unser Sinn in diesem Programm ist mehr Personal mit guter Ausbildung und Flächendeckung. alle Bereiche am und im Wasser zu Sichern in Sekunden.
Da uns auch der Nachwuchs wichtig ist und auch die Ausbildung Jahre dauern kann haben wir eine Jugendgruppe geründet wo Spaß im Vordergrund steht aber auch das Vermitteln von Zielen eine wichtige Rolle spielt.
Sponsoren und Unterstützer werden immer benötig ohne diese können wir nicht diese Ziele Verfolgen desto wichtiger ist eine gute gemeinsame Werbung und eine gute Partnerschaft.