Generally, Summer is connected to sunny days and hot temperatures. But not in the mountains! Especially on Alpes and Dolomites. In this case, hikers, climbers, and alpinists can turn out to face a case of hypothermia. Moreover, it can become even more complicated in the case of hypothermic cardiac arrest.
About this argument, we talked with Alessandro Forti, Critical Care Anaesthesist who operates with the Helicopter Medical Service in northeast Italy for ULSS 1 on the Dolomites. He and other colleagues edited a technical paper where they explain how to treat a case of hypothermic cardiac arrest with an additional full neurologic recovery after mechanical resuscitation, published on the American College of Emergency Physicians.
Source: Hypothermic Cardiac Arrest With Full Neurologic Recovery After Approximately Nine Hours of Cardiopulmonary Resuscitation: Management and Possible Complications
Authors:
Alessandro Forti, MD
Pamela Brugnaro, MD
Simon Rauch, MD
Manuela Crucitti, MD
Hermann Brugger, MD
Giovanni Cipollotti, MD
Giacomo Strapazzon, MD, PhD
We interviewed Alessandro Forti and he explained us the case that they had to face that was involving a patient with a hypothermic cardiac arrest with an additional full neurologic recovery.
Where and when do you realize the intervention? And which instruments do you have at your disposal in the pre-hospital setting?
"We did the intervention on August 26th of 2017 on the southern wall of Marmolada. We dispose of both the material for an advanced ALS rescue and a small part of mountaineering material".
Hypothermia in summer is usually connected to bad weather conditions: how many times after the first emergency call did you start the SAR-HEMS operation?
"If this happens, before starting, we evaluate the feasibility of HEMS-SAR operations, i.e. the helicopter commander evaluates the weather conditions, the residual light and the place to perform the rescue. If you work on the mountain-wall and especially for complex operations, other mountain rescuers are often called".
In which part of the intervention did you start to consider a potential ROSC? In other words, when did you see the first vital signals?
"The patient was hypothermic but wasn't shivering strongly. He had no carotid pulse, so he was immediately reanimated by manual external chest compression. The temperature was 26 degrees so the shocks were not successful. The external automatic cardiac massage device (LUCAS) was then applied and transported after having been intubated to the reference hub hospital for assistance with ECLS. And after the recovery of the patients, we always start performing mechanical CPR".
We know that the brain is very delicate and it is a very important organ to take care of, especially in case of cardiac arrest. Did you have at your disposal some instrument for increasing brain perfusion? Do you consider this as an important factor in the full recovery of the patient's brain functions?
"I think that mechanical external compression is now to be considered as the gold standard for all CPRs (even short ones). It is now certain that after a few minutes of manual CPR the quality of the compressions decays. A system that is very promising but that I have never personally experienced is "the impedance threshold device" that manages to improve cardiac output during resuscitation.
In the absence of this advice, always use the mechanical device".
Do you start ECMO in the pre-hospital setting? Can you describe us the solution you use usually in Belluno?
"We currently do not start ECLS in the pre-hospital setting. We communicate the arrival of our patient (to whom we are performing an ongoing CPR) to our reference hub hospital which is Treviso (the purple code to be understood).
There are particular requirements to be able to access the purple code: age under 65, witnessed a cardiac arrest, rhythm of presentation to the first health crew (VF) and a no flow for less than 5 minutes. Also excluded are patients with both neurologic and tumor terminal diseases and patients who have an implanted VAD. A completely different case is the hypothermic patient".
There are many interesting studies about inducted hypothermia for hospital cardiac operations. What do you think about the aggressive resuscitation measures after a Hypothermic OHCA? Are we close to some universal indications?
"It is now very clear and mandatory for the hypothermic patient with the unstable hemodynamic to transport the patient in a centre that has the ECLS available. The most dangerous temperature is between 26 and 30 degrees.
Under 26 it is automatic that these patients should go to a Hospital with ECLS team disposable.
The treatment of OHCA and hypothermic patients is certainly very challenging.
It requires high skills and resuscitation technologies within the hospital: i.e. filters for cytokine removal, advanced neurogenic monitoring with EEG and SEPP, the dosage of NSE, etc."
LISTEN TO THE INTERVIEW IN OUR PODCAST!
About Alessandro Forti: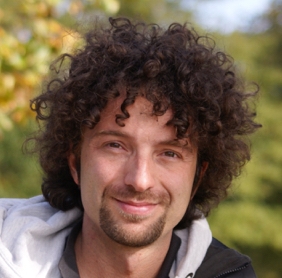 Critical Care Anaesthesist, he worked for 13 years in the heart surgery department and he also carried out an improvement of aviation and astronautical medicine. He is the spokesperson of ULSS 1 Dolomiti operational centre in Pieve di Cadore (Belluno, Italy).
He introduced the Purple Code, i.e. Ongoing_CPR procedure. Since January 2018 he works as a fulltime doctor on the rescue helicopter, covering 14 shifts per month.