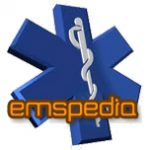 ISRAEL – Injuries management are very important in prehospital setting, especially in war and tactical scenarios. Tourniquets, gauzes, dressings…chosing the right equipment is very important as well. But there is one item that revolutioned the way of managing tissues injuries. It is the TopClosure®, a very innovative system of suture which helps injuries to heal up better and quickly.
An exemple:
We spoke with one of its inventors, Dr. Moris Topaz, CEO of IVT Medical , previously field doctor in special units in the IDF and head of the trauma plastic surgery unit in Hillel Yaffe Medical Center of  Hadera (Israel). He will be a speaker during the Africa Health Exhibition & Congress 2018.
He explained us the function of TopClosure® system and its advantages for the patient.