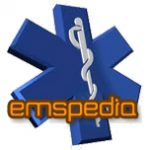 JOHANNESBURG – Dr. Lara Goldstein is Specialist Emergency Physician & Intensivist at Netcare Mulbarton Hospital ICU in Johannesburg, South Africa.
She will be a speaker during the Africa Health Exhibition & Congress 2018, which will be hold in Johannesburg from 29th to 31st of May.
Today we are in line with her in order to speak of Point-Of-Care Testing (POCT) in the Emergency Department and, in particular, the initiation of POCT on an already triggered patient.