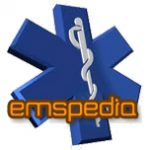 AMMAM – IMEC 2018 has been a very important and outstanding event for any person involved in emergency fields and not.
IMEC  took place in Ammam on on 18-19-20 April 2018 and has been held under the patronage of Her Royal Highness Princess Muna Al Hussein and the main focus was "From The Scene To The Hospital, Your Life Is Our Mission" powered by Jordan Paramedic Society (JPS).
This show highlighted the beginning of a new era of Jordanian excellence and progress in Emergency medicine (emergency scene, transportation, emergency department specialized medical and surgical care providing), catastrophe management and other medical related sciences. The idea of such event became by taking in mind the royal vision of his majesty King Abdullah Bin AL-Hussein aimed to improve the standard of living for citizens and paying attention to health care, which is every citizen's right, enabling him or her to work and produce.
For this occasion, we interviewed Dr. Yanal Ajlouni, Health management specialist and Jordan Paramedic Society president, who explained us in which this event consists and what are the improvements and strong points in emergency medical setting for JPS.