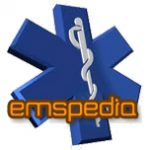 MALTA – Many of us experienced to waiting for a flight into an airport. Travelling is always exciting, of course if you are safe. Airports are always checked and security has a high level.
However, safety cannot be understimate and firefighters have an important role to maintain the airport building safer as possible. For this reason we interviewed Mr. Joseph Goodlip, Station Fire Officer at Malta International Airport, and with him we talked about the Fire Fighters' Contingency Planning in Airport Terminal Buildings. It is very important to know what to do in case of fire inside the airport building and what are the procedures in case of terroristic attack.
FIRE SECURITY IN AIRPORTS
QUESTION LIST
Joseph  can you explain to our followers, what are the main hazards that a common passenger or visitor can risk inside the airport building?
In case of a fire inside the airport, what is the first thing you do?
Once you determined the cause, and of consequence, the risks that people can take, which are the procedures to adopt?
Did you experienced some case in which a person, or some people, do not follow what you recommend during a serious case of wildfire? What to do in this case?
What about the "high security areas"?